S2ki Wake the Dragon 2016 Part 1
---
Wake the Dragon is one of the annual s2ki trips to the Tail of the Dragon/Deals Gap. It was my first year going and it took a lot of coaxing and even ended up being a pretty last minute decision for me. Needless to say I was extremely happy I went.
You'll notice my car is not in any pictures. I planned on driving down, but the weeks leading up to the event I was dealing with a few minor issues. I thought I fixed everything to have it reappear the Sunday before we left. Rather than risk it I took the ride with Mike and switched off between him and Stan for who I was riding with on the trip.
The Wake the Dragon event itself was scheduled for Friday – Sunday and this was its fourteenth year. We drove down on Wednesday to have a longer vacation and get some time in before the weekend when there would be less traffic and people out and about in the area. Needless to say it was worth it.
Part 1 here pretty much covers the drive down from Long Island while parts 2 and 3 will cover the dragon portion itself.
Some of us Long Island guys met up at a Dunkin by us around 4:30am.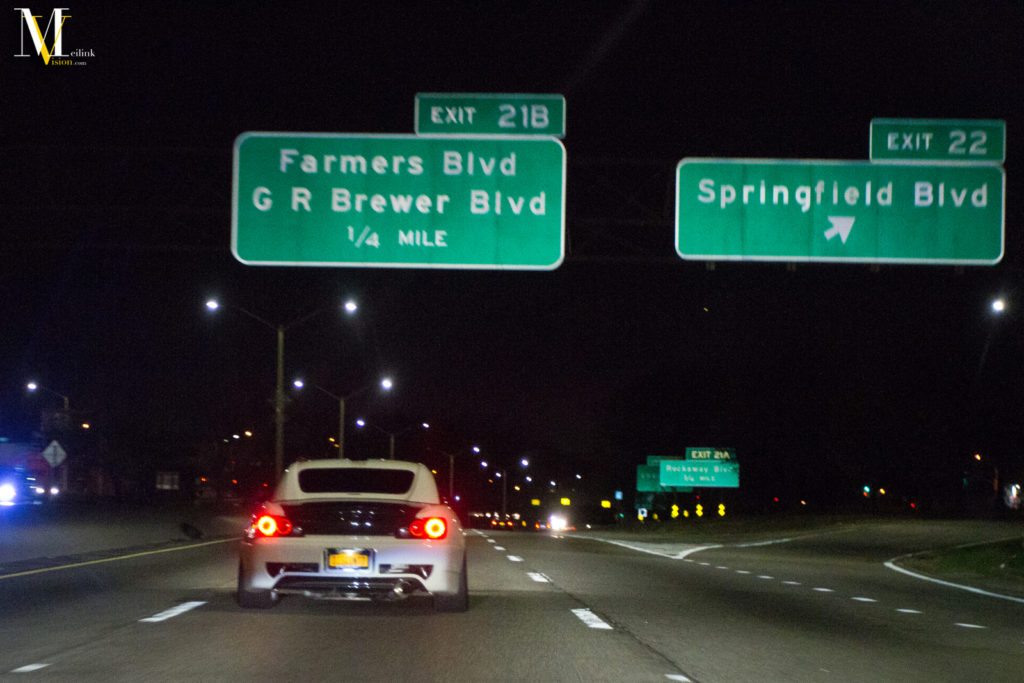 And then we were on our way with an ass shot of Stan. As some of you may notice, he's car looks a bit different from the last time he was on here.
Hopping onto the Verezzano.
We were meeting up with the rest of the caravan somewhere in Jersey so a few of decided to take a nap.
And the rest of the crew finally shows up.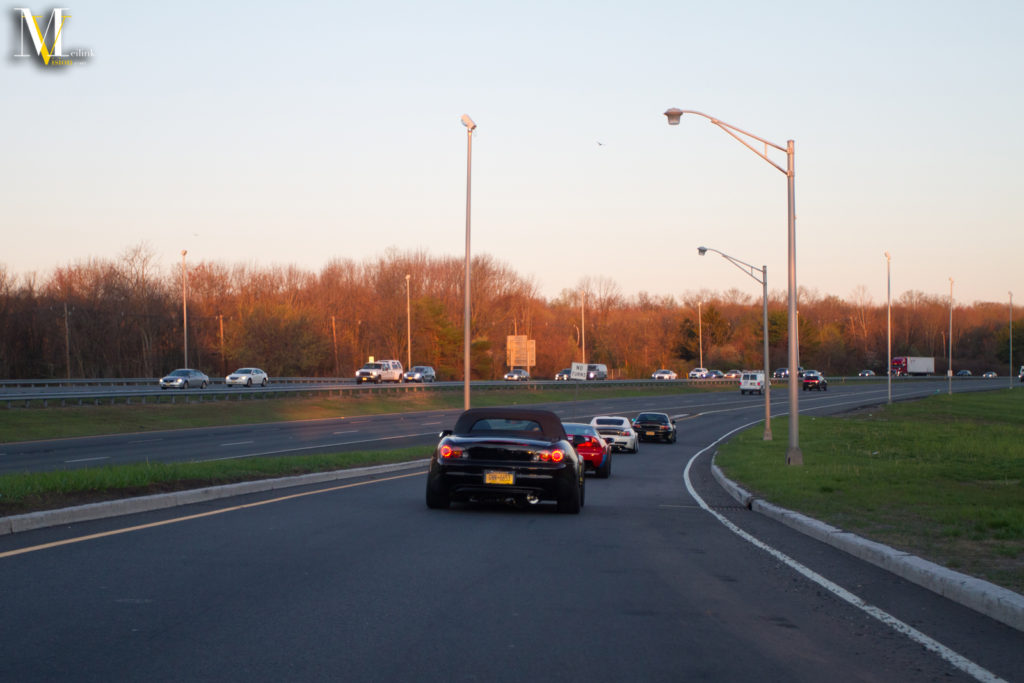 And we're out.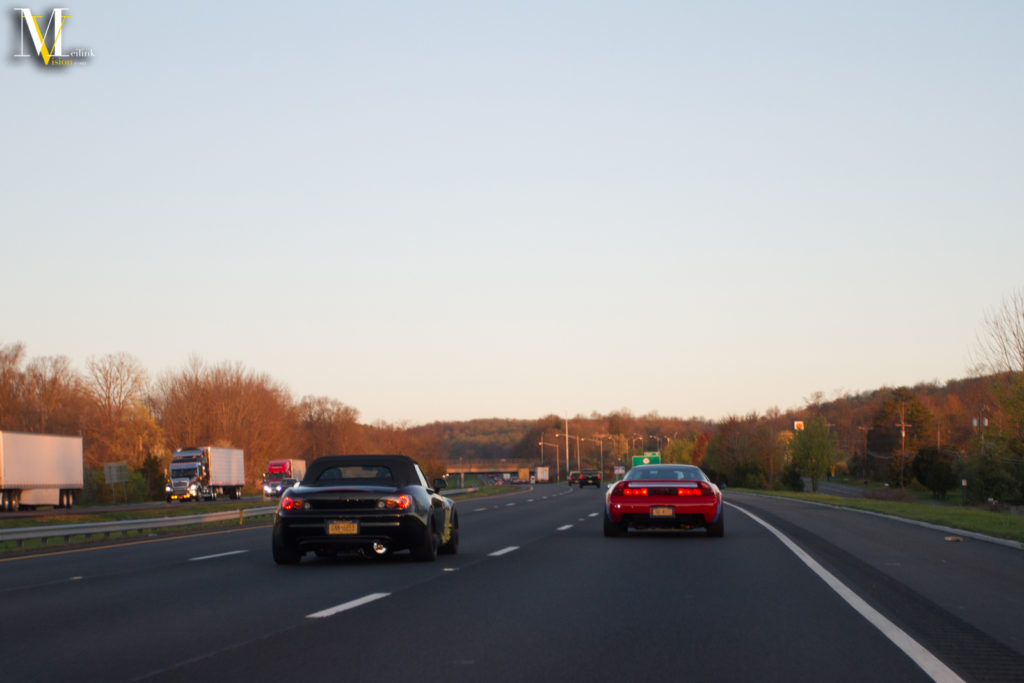 Fernando in his NSX and Chris in his s2k.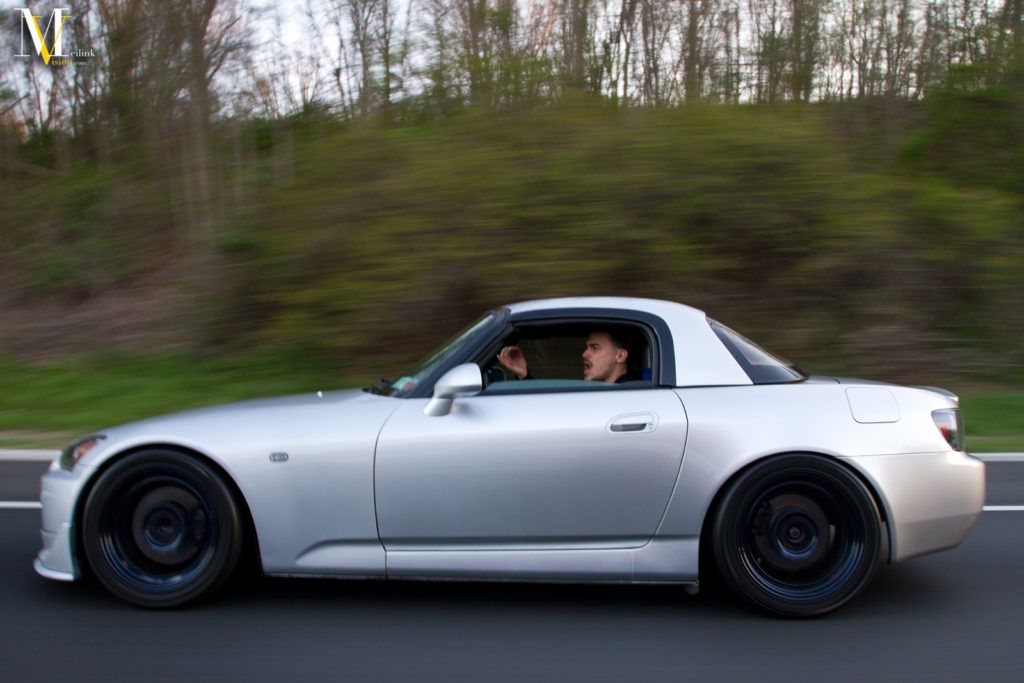 Joey rolling along and singing some opera to me.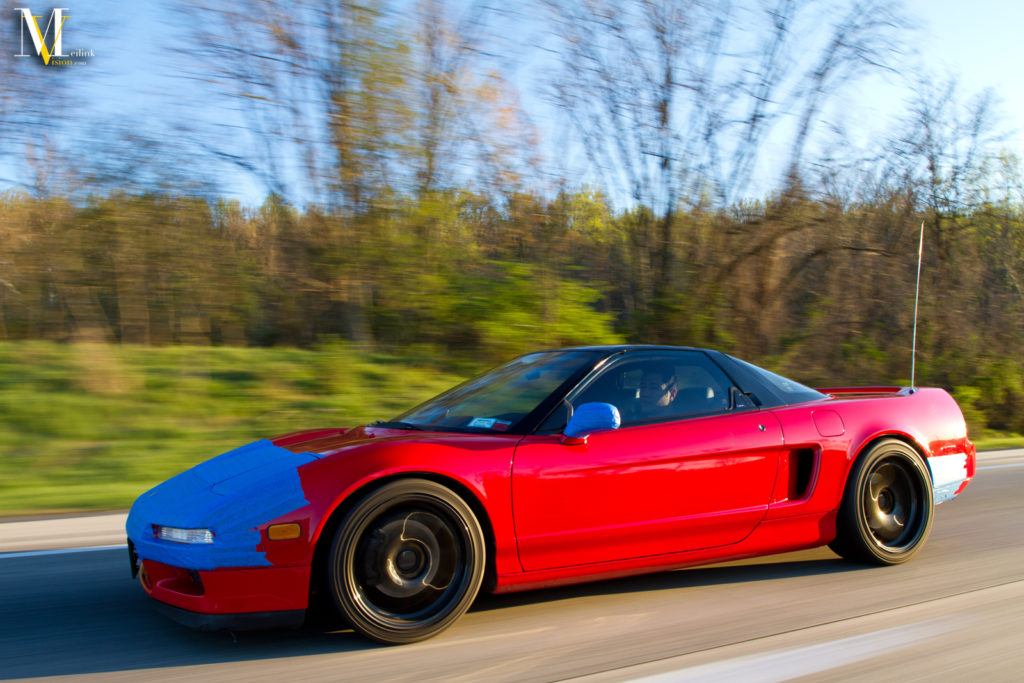 Fernando with his second wife.
Justin rolling along.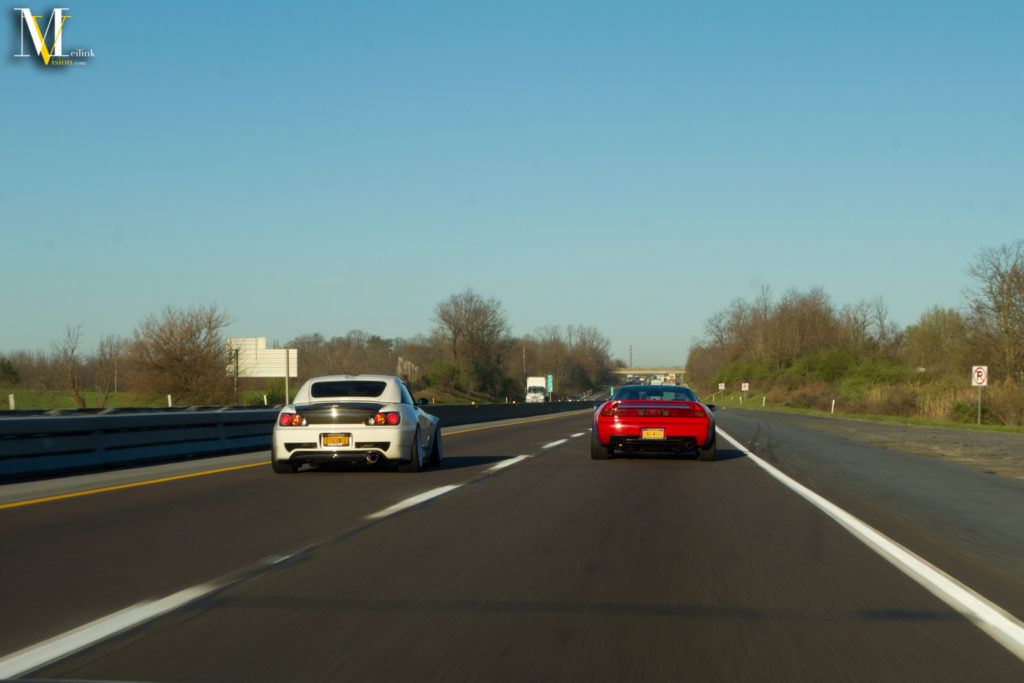 Stan pretending to line it up against Fernando.
In these  photos here, Mike decided to have a banana and then go Mario Kart on Stan who was driving behind us.
Rollers of Stan.
Gas break, one of many.
Chris rolling.
Some more of Fernando.
A small group shot.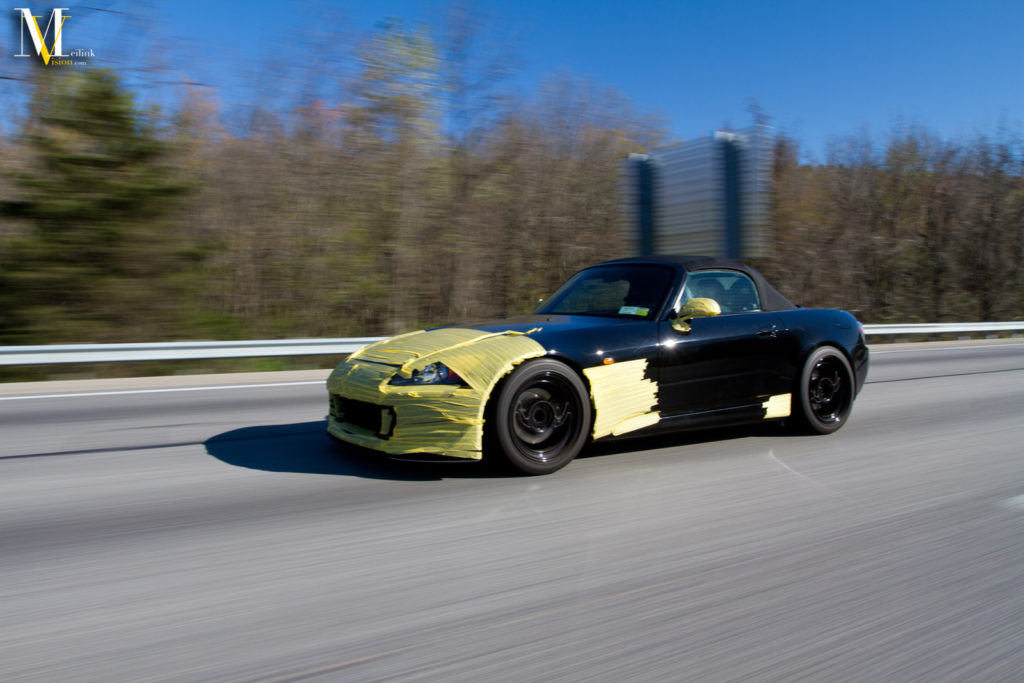 Another of Chris.
Stan looking for his close up.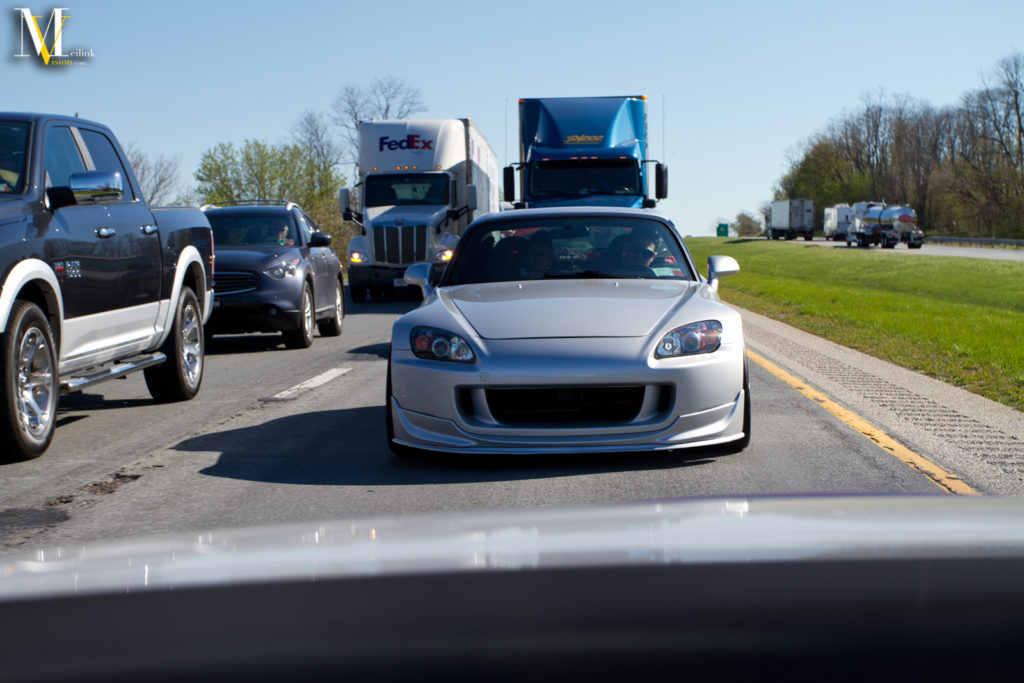 We hit some bumper to  bumper along the way. Don't ask me where. The benefit of being a passenger, I kept sleeping.
Another shot of Justin rolling.
Yup we did a majority of the trip top down. It made for some interesting sun burns.
Stan wanted some adventurous photos for Tinder so he stuck his head out.
After some time we stopped for lunch at Chick-fil-a. A first time visit for me, way overrated if you ask me.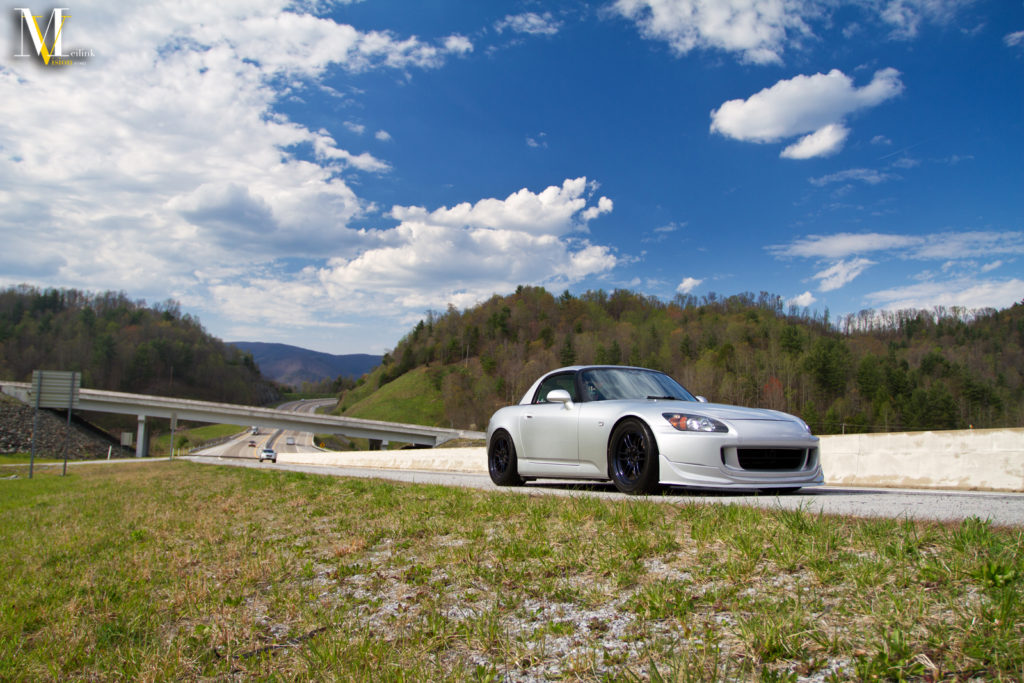 This was one of my favorite shots of the trip. We pulled over to check out a sound coming from Chris' car. While waiting around I took the opportunity to grab this shot of Joey's s2000.
Mike pulled up then, so I grabbed another shot with the both of them.
Stan keeps on rollin rollin rollin
Another gas stop calls for a moment to admire the cars.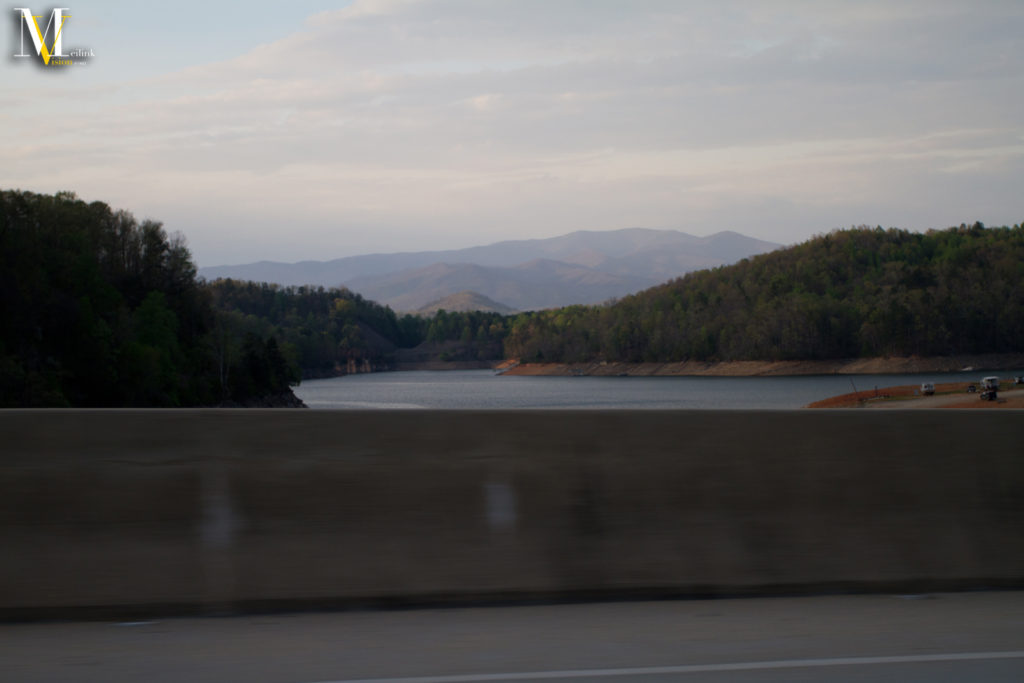 Just one of the many amazing views through out the trip.
Stan got a bit upset he got some gas on the car so he decided to give it a parking lot cleaning.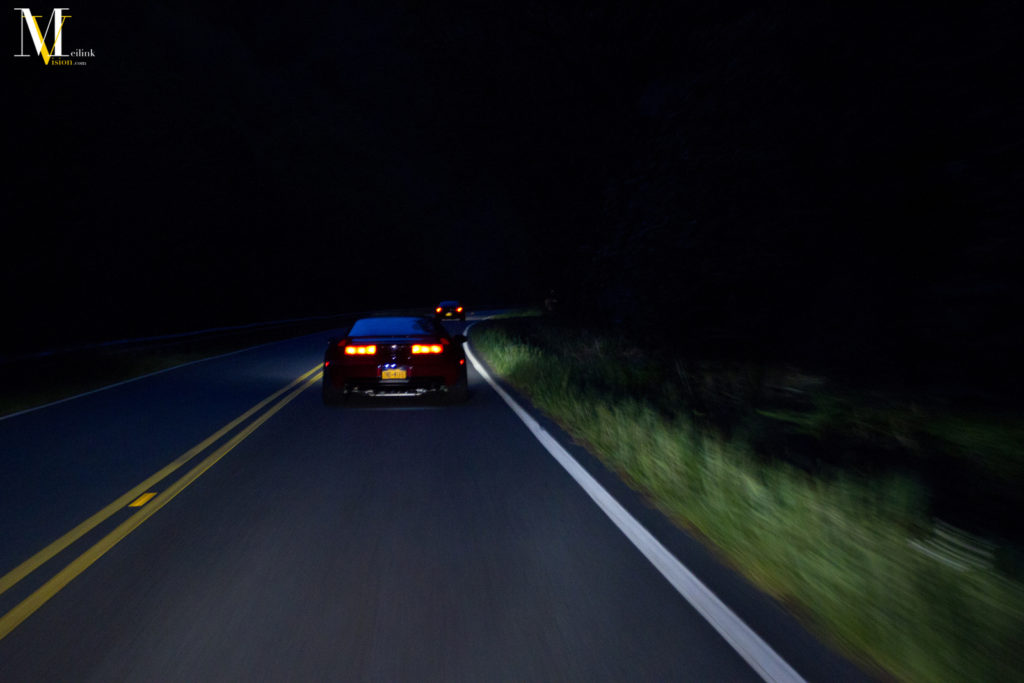 A few miles from the lodge and things began to look very Initial D like.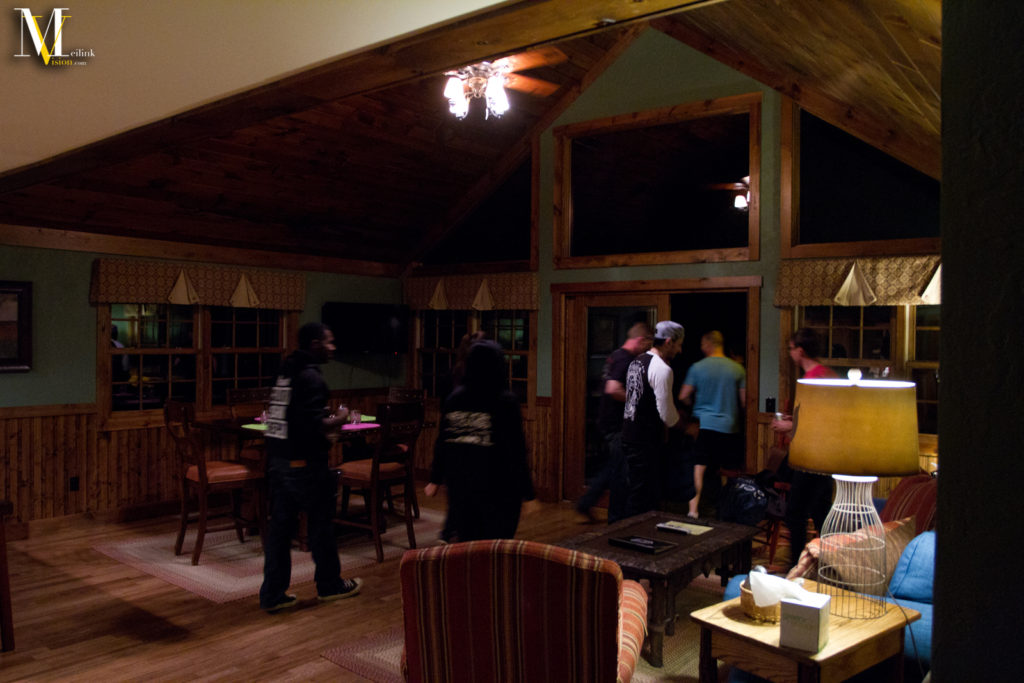 And the end all, a couple of shots of the cabin we had. Part 2 coming soon.
---
---