I'm sure there are some people out there that may view my car as a show queen that sits in the garage and is rarely driven. While I may not drive it as much as I wish I did, the purpose of this shoot was to show its not just a show queen. Bought over two years ago with only 16,000 miles on the odometer, it now reads over 35,000. It has seen the track numerous times (not the 1/4 mile kind) and has gone through two rebuilds due to mishaps on track. So here it is in its dirty glory after 1400 miles of driving to go to the track and then be rebuilt again 😉
p.s.
For those that noticed and those that didn't yes there are now JDM ITR Recaros sitting in there. Stupid me totally forgot to take an interior shot.
Dirty ass Regamaster Evos.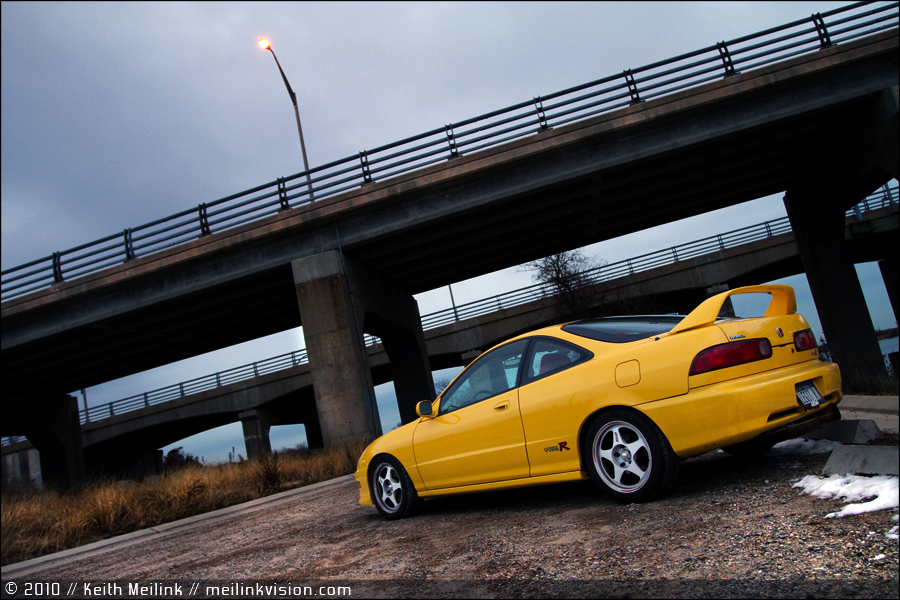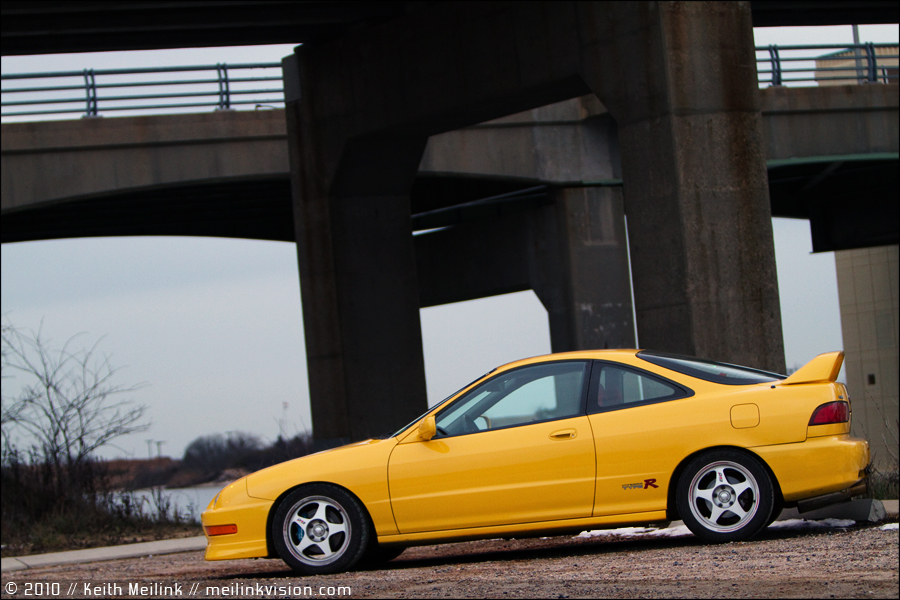 You can almost see all the rubber marks from Ian's hatch that shot up at me while I was behind him on track. Video of that can be seen here: http://www.meilinkvision.com/?p=26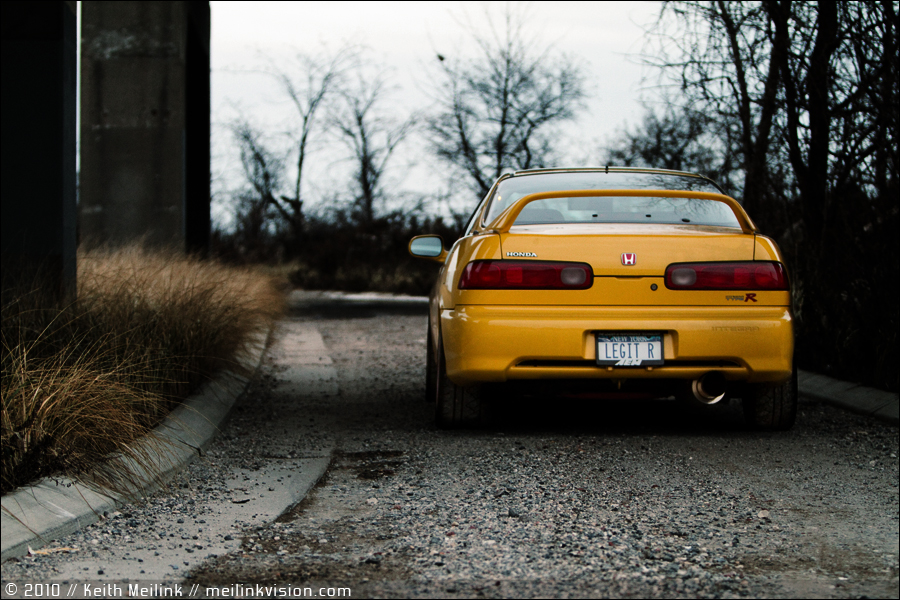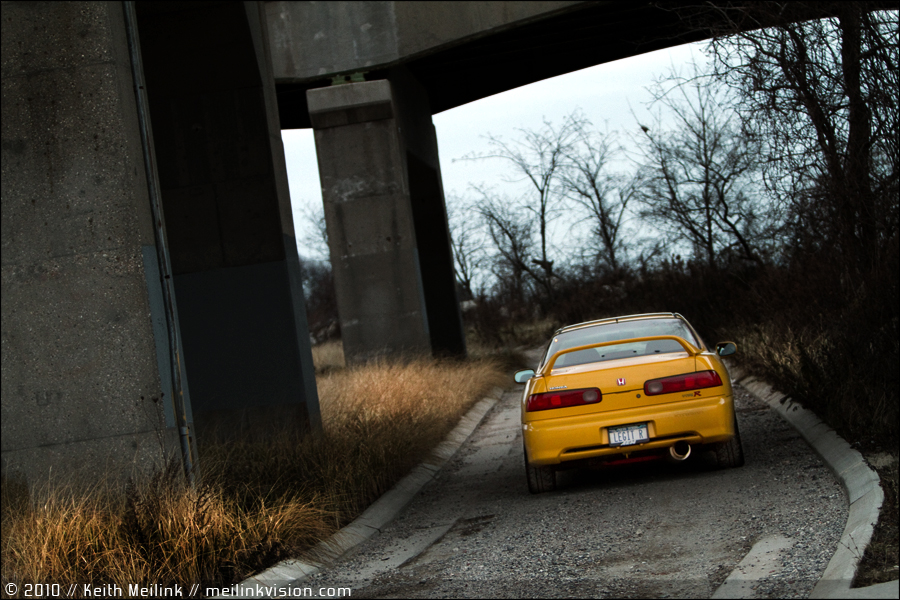 ---