ITR Expo 13, Part 1: The Journey to Mid-Ohio
---
Here it is. What you've all been waiting for. Expo 13.
With Expo 14 in two weeks it's time to share everything from Expo 13. For 13 we were at Mid-Ohio yet again. I was excited as this year I'd get back on track with the R and finally see what the ITB's could do. Well of course with my luck a few months before hand the motor went kaboom. I tried to get the new setup down in time, but unfortunately the stars didn't align for me so I was left to bring the S2000 (yeah I know what you're thinking, must be rough to have an s2000 as a back up lol).
For part 1 you'll be seeing the Journey from NY to Ohio with tech inspection at the track. This year I've also made it a bit easier to get prints. Should you like one, just click over to the store section of the site and order a 19×13 any image. Just be sure to include the URL of the image you want. Enough of my talking, here's what you all want to see: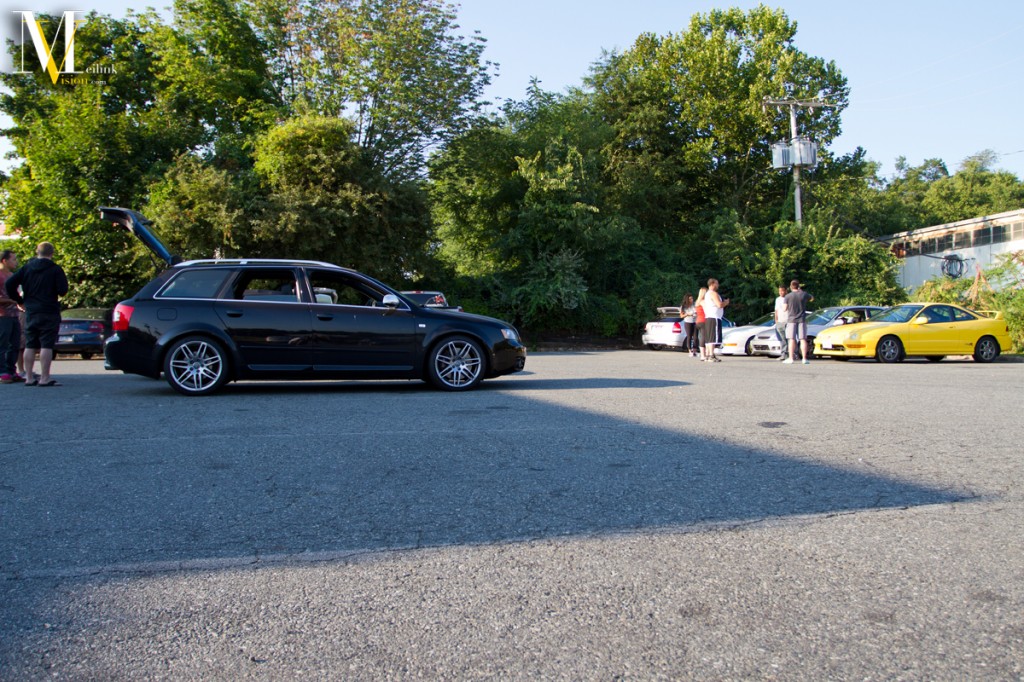 My trek began about 6:30am or and forty minutes later I met up with the rest of the North East Crew. Here's a shot of Ryan's S4 avante, the man who has been organizing our caravan every year for a while now.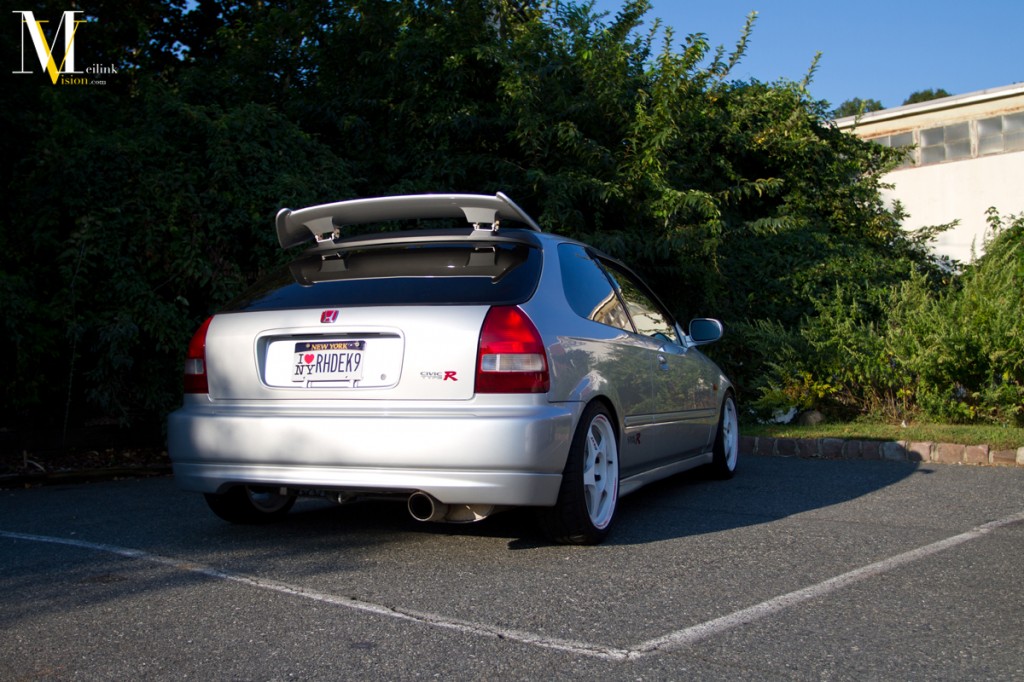 Will's legit CTR.
Ryan and Will eating/chatting.
And one last shot of some of the North Easterns before we headed back on the road to meet up with the PA crew.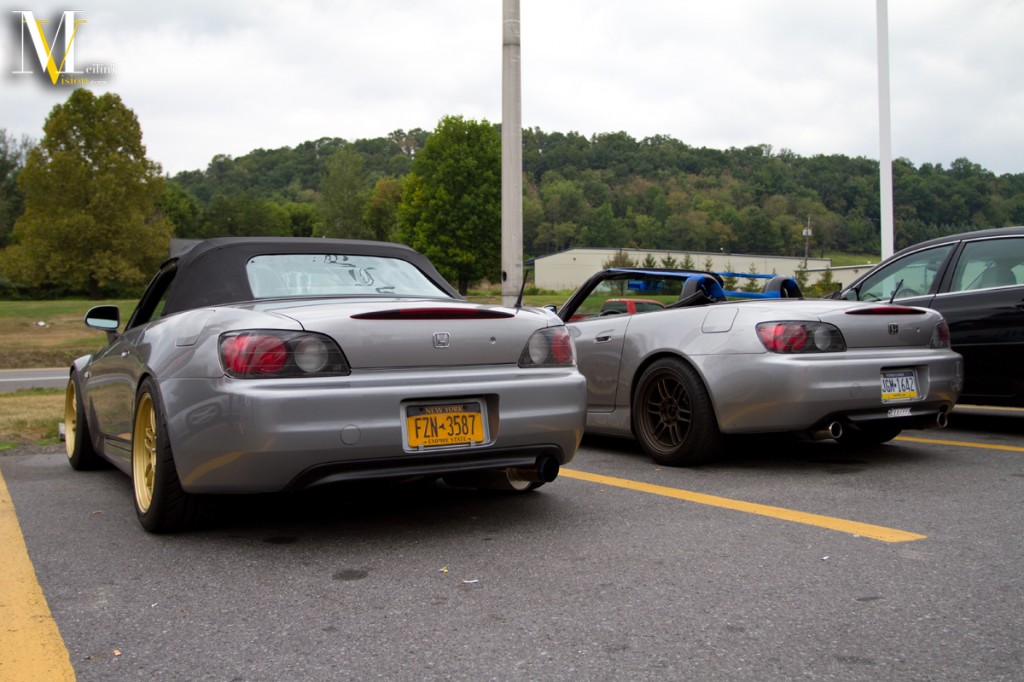 Eventually the PA crew made it's way to us. Here's a shot of my s2000 parked up next to Brandon's. We've got pretty similar builds and last summer swapped our own seats. He's got my former black seats and I'm rocking his old red ones.
Another shot of Will's CTR.
Gassing up and making sure every things good to go.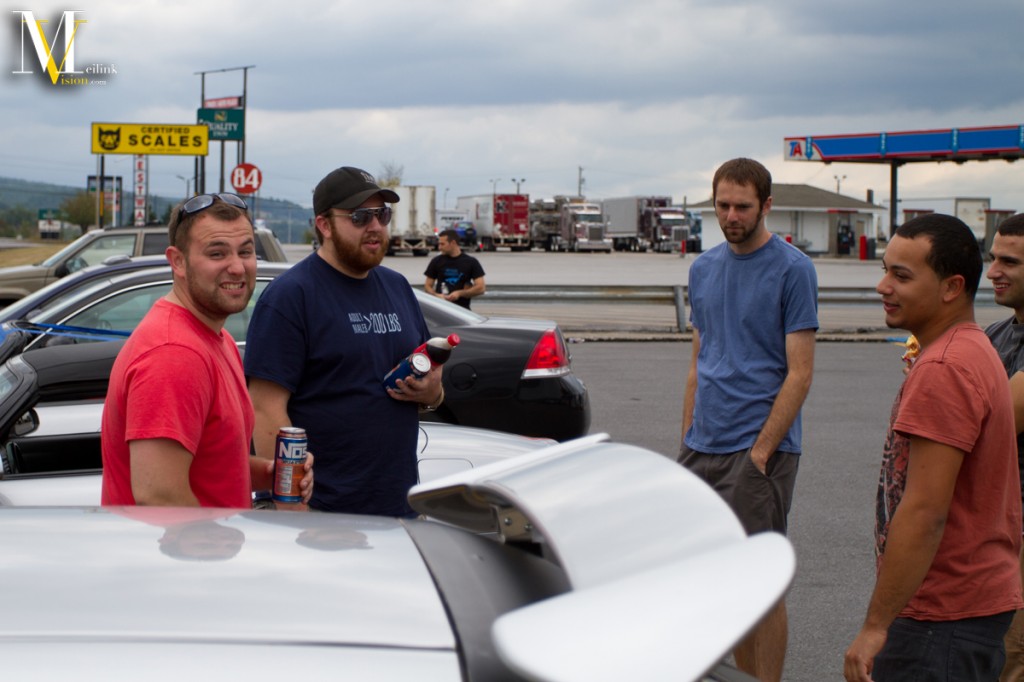 PAers and NYers catching up with one another.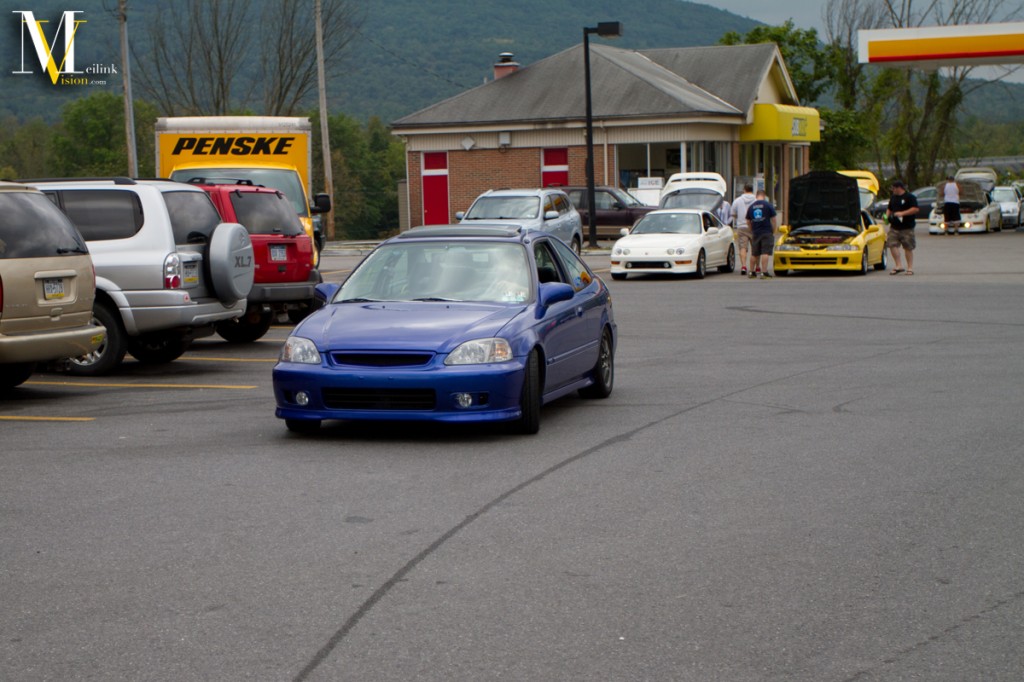 Tyler pulling into a spot.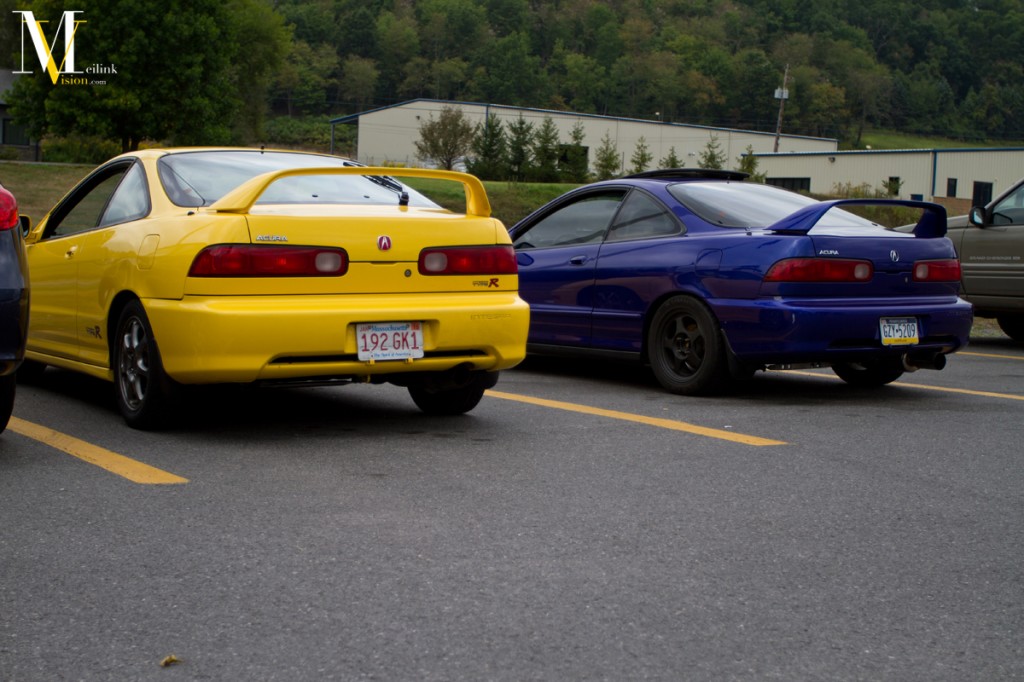 Shot of Tyler's setup in his EM1.
Everyone drooling over Dave's bay.
After the short pit stop we hopped back on the road. Our next stop was Summit Racing where R. Kelley had to pick up an engine harness for his truck and everyone else did a little shopping. This place was huge.
Walking out empty handed.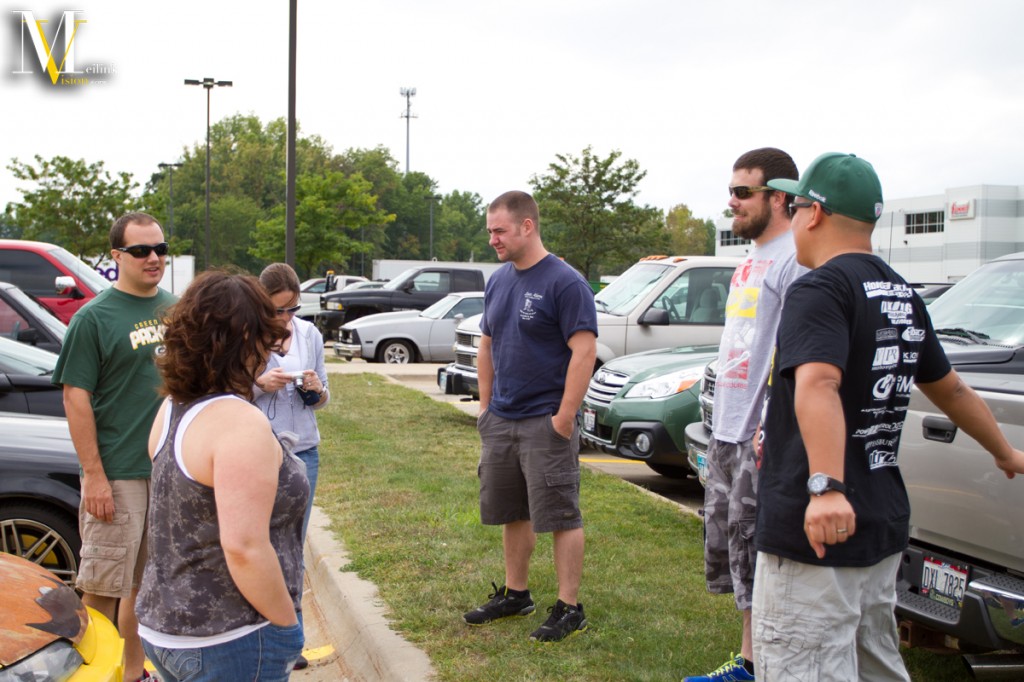 Getting restless as we wait for the rest of the group.
Dave's Mugend out EK sans the Mugen lip in this picture.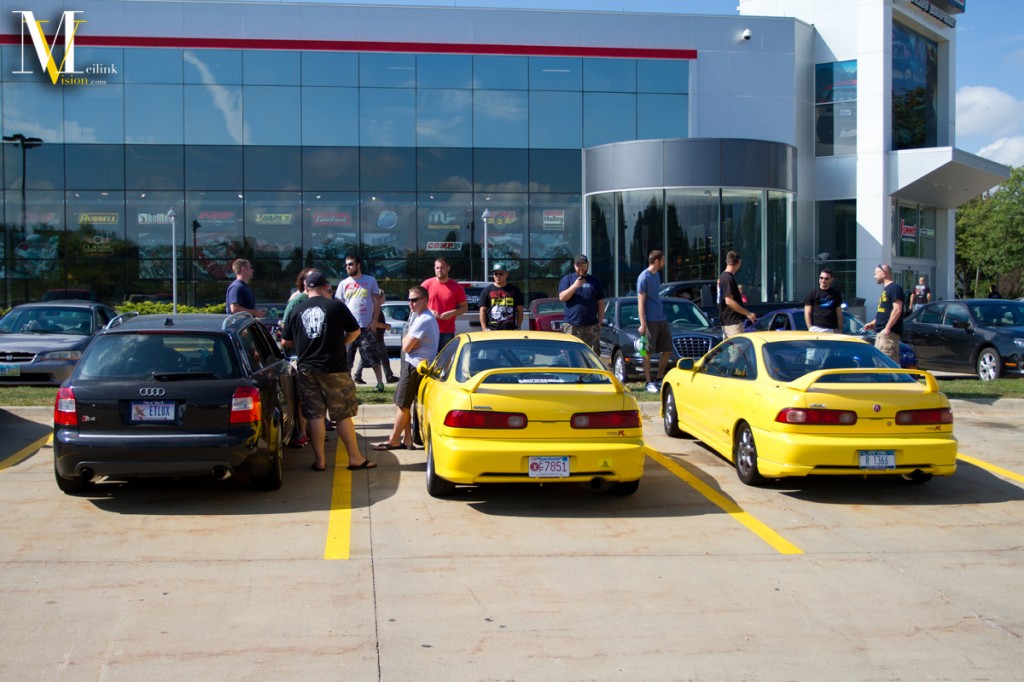 With the visit at Summit over it was about an hour or so to the hotel.
The Hondas were already starting to take over the hotel parking lot.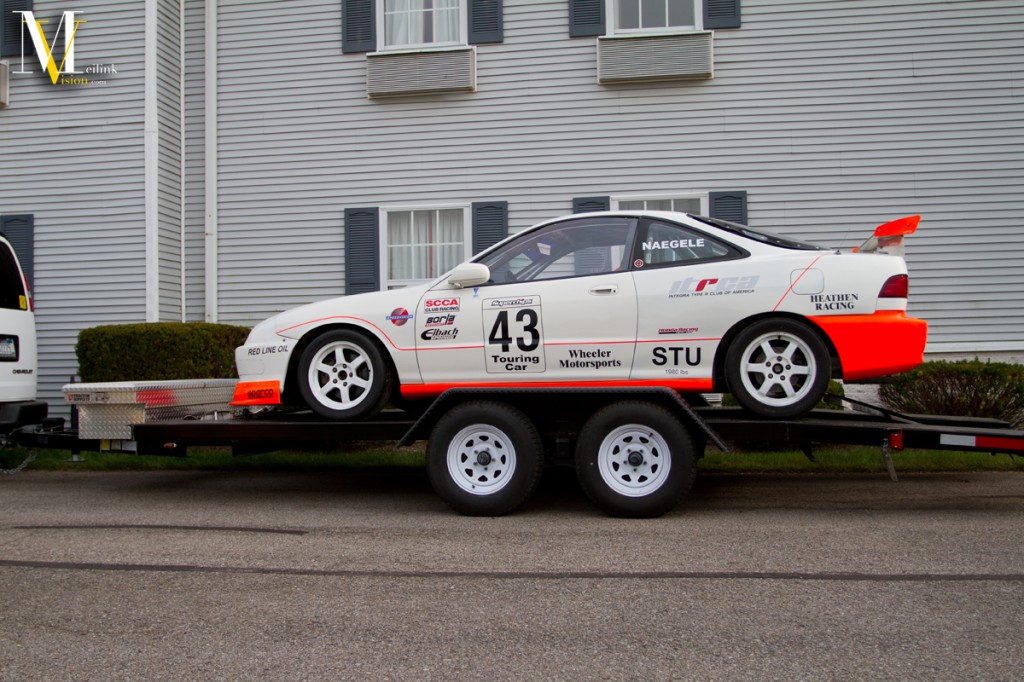 Bernie rolled in with the RTR ITR sitting pretty on the trailer.
Brian, Brandson, Lyda and JC just chilling.
And the socializing begins.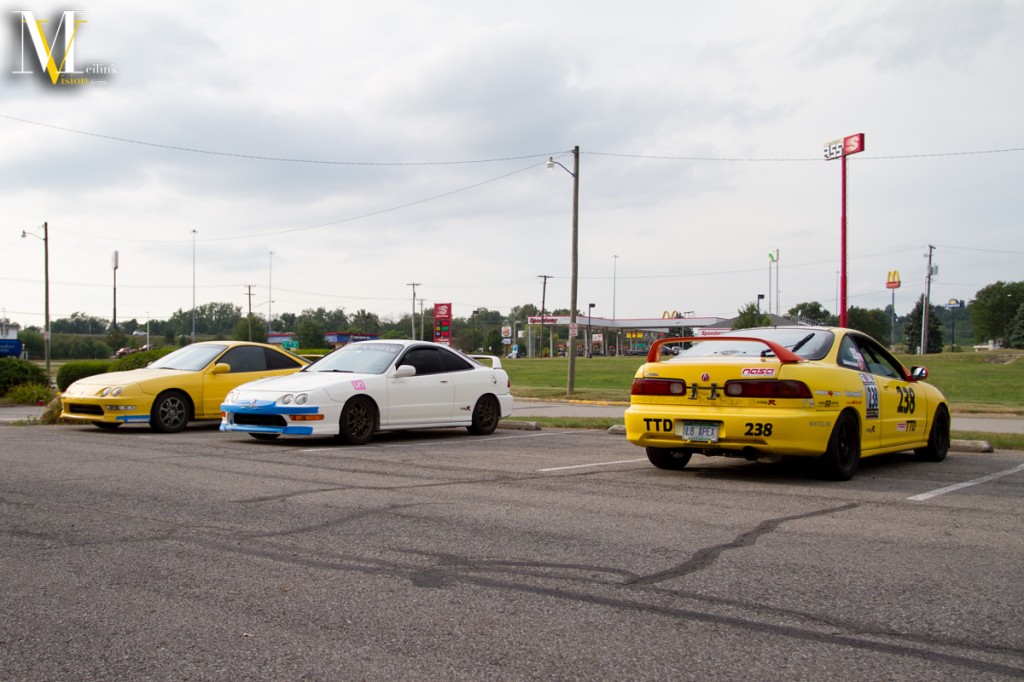 Mel, Chris N and Andy.
After checking in and hanging out for a bit at the hotel, it was time
And so began the tech process.
Hope you guys enjoyed. Part 2 coming soon.
---