ITR Expo Part 5: The Finale
---
All great things must come to an end and today is the end of the ITR Expo coverage. It's been a great five days and everyone has been so receptive of it and I thank you all for that. I swear my newsfeed has pretty much only been my pictures being posted as people shared everything. For anyone looking for more track coverage or wanting to possible get more pictures on track, right now my only two definite events scheduled are NSXPO in October at VIR and ITR Expo 13 at Mid-Ohio in September. I will be covering both for Honda Tuning again, but as of right now I also plan on driving too so their may not be as many pictures as Expo 12.
Many of you have expressed interest in prints so again here's the pricing:
4×6 – $5
8×10 – $10
8.5×11 – $12
13×19 – $35
+shipping for all. If you're going to be ordering a bunch, we can work on the pricing. If you would like to order you can pm me on any of the forums, message me on facebook or email me keith.meilink@gmail.com
If you did not see a picture of your car in my coverage, I apologize, but as I explained yesterday it's hard to get pictures of everyone. I also ask that you do not message me asking for pictures of your car as I've posted everything. In case you missed any of the parts:
Also don't forget to like my FB page
Mel with Mark close behind.
Baker's loud race car.
Mark coming out of the turn.
Mel again putting some lean into it.
Ian in his E36 M3.
Ed and the Pro Function integra.
Group shot.
Mark again.
Andy coming on in.
Roger with Ed close behind.
Erik and Jack S. battling it out.
Roger again.
The LeMons CRX went down for a bit, but was quickly repaired.
Some of the Intermediate guys lining up to head out.
Close up of Luke with Mel in the passenger seat.
Point by time on the front straight.
A battle on the front straight.
Tom passing a prelude.
Josh cruising along on the front straight.
Looks like I was right, Dan did have a front plate.
Another shot of Tom.
Dan K. leading the pack
Battle of the JDM fronts.
Josh again.
Rigo passing AndyJT.
One of the Mid-Ohio TSXs.
Dan striking a pose for the camera.
Another shot of Josh.
Black EK coming under the bridge.
Tracy entering turn 1.
Dan A. in his 98R.
The only fit out there, other than the HPD one that did a couple of laps. I really do not miss my Fit at all.
Another of this EK.
JDM fronts were plentiful.
Tracy again.
Midori EK.
Rene on the front straight.
Another of Rene.
Kramer.
Tom had a little off track excursion, this was the result.
Jay and Bernie talking about Bernie's ITR.
An AP1 chilling.
Joe's R resting in the garage.
Zach getting ready to go out.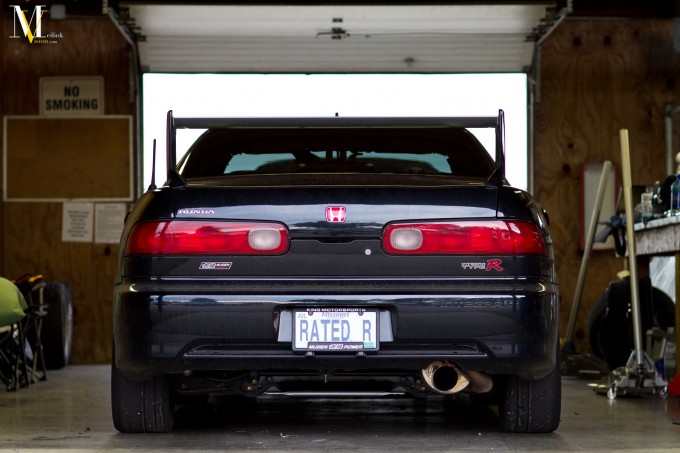 Ass shot of Kramer.
The result of Jason going off track.
Ed had to get towed in.
An overhead view of Andy's roof.
And the last shot of my coverage, Jay and Lance's cars still alongside the track. Hope you all enjoyed it. See you all at Expo 13!
---