Well Nemo came and decided to take a giant dump on the North East this past weekend. Long Island had anywhere from 15inches to 30 depending on what part of the island you were on. Our area got roughly 18inches. Many people were caught out in the storm and got themselves stranded on major roads, creating a mess in the clean up the following days. If everyone had a truck like Matt's Xterra here, I don't think it would have been much of a problem.
This shot here was taken at about 7:15am after the storm. As you can see, the plows still hadn't shown up and the snow was pretty deep around.
We drove around for a bit trying to find somewhere with a lot of snow still, but the majority of lots and stuff got plowed real fast.
My favorite shot of the morning.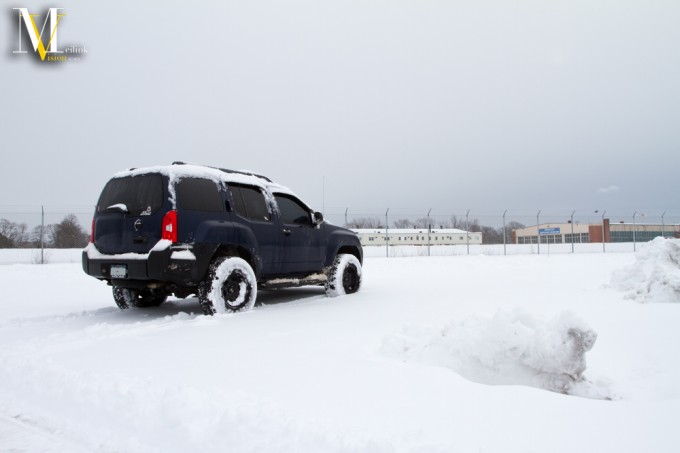 And well that's it. Not too many shots since it was still decently cold out.
---